Our employees work hard to ensure that our products are manufactured, stored, transported, used, disposed and recycled in a manner that shows high regard for human health, safety and environmental stewardship.
Along with our manufacturing operations, our stakeholders, such as suppliers, distributors, contractors, retailers, and consumers, also play an important role to minimise the impacts on the triple bottom line.
Some of our products and services whose design has incorporated social or environmental concerns, risks and/or opportunities are listed below:
Customised fertiliser - Paras Farmoola

This is a research and development based innovative offering and an area (soil) and crop-specific nutrient that enhances crop productivity, promotes balanced application of nutrients and improves soil health.
Water purifier - Tata Swach

The vision for Tata Swach is to reduce the incidence of waterborne diseases by making safe drinking water accessible to all. Tata Swach is an offline household water purification system, which purifies water without the use of electricity, running water or harmful chemicals. It uses silver nano technology with natural material to purify water.
Agri solutions services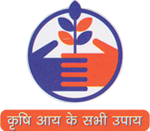 Tata Kisan Sansar and Tata Kisan Parivar: Tata Kisan Sansar (TKS) is a one-stop agri input shop and farmer's solutions shop, offering a range of agri products and services. It has played an important role in empowering the farming community. Tata Kisan Parivar Membership Programme is a unique relationship initiative aimed at the most important stakeholder in value chain – the end consumer, i.e., the farmer. This is a bond with a selective membership that attracts progressive farmers with a positive attitude. TKS provides a range of innovative and unique services to farmers through a dedicated team of Krishi Preraks and agronomists, giving them an extra edge over traditional farming practices and thus empowering the farming community.
Tata Salt

It is a pioneer in promoting iodised salt in the country. Double fortified salt (with iron) is a new innovation that addresses the health concern of anaemia in the country.
Pulses

Dal (pulses) is the mainstay diet of a majority of Indians, cutting across social and economic strata. Tata Sampann was launched with a mission of not only bridging the existing gap between demand and supply of pulses in the country but also providing reliable quality, hygienic pulses to Indian households and pioneering the 'unpolished dals' category.
SPICES

The ingredients used in Tata Sampann spices have higher amount of the respective active ingredient (than the FSSAI standards) - and are thus termed 'naturally rich'. The raw materials used for making the spices retain their natural spice oils. These spice oils contribute to a healthy life. The product is packed in recyclable mono-cartons.
Product information
Product information on the physical dimensions and chemical compositions, nutritional information and nutrient content is provided through product labels, pack declaration catalogues and advertising messages in mass media such as television, print publications, radio and social media. Information about our products is available 24x7 on the company or brand website and at the call centre. All packages, both retail and bulk, contain product information including the product manager's address / CRM (customer relationship manager) contact number. All of our information is voluntary with various branding elements and is available with no comments on competitors or any regional bias statements. Wherever applicable, specific certification requirements of regulatory authorities and markets, like ISI, FSSAI, Halal, etc., are provided on the product labels and/or catalogues.
Advertising
TCL believes in advertising its products and improving market image on its own merits without encroaching on others through unethical means. We engage only reputed advertising agencies that are members of ASCI and, hence, all our advertising is as per ASCI codes. The procedure to be followed and adherence to applicable standards codes is under the control of the ethics counsellor. There have been no cases of non-adherence to regulations.
Packaging
The plant at Mithapur, India, and all the packing centres of Tata Salt are Hazard Analysis at Critical Control Point (HACCP) certified. Tata Salt is one of the first salt brands in the country to be HACCP certified till last leg of distribution, making it the most hygienic salt available in India. As a sustainability initiative, reusable primary outer bags have been introduced by the salt team wherein the finished product, packed in 1kg PET poly pouches, is repacked in the used primary bag, thus reducing the overall usage of high-density polyethylene (HDPE) and making the outer packaging more environment friendly.
We have increased the use of bulkers, especially for soda ash. We started moving bromine in a bulk form through ISO tankers and use bulkers for fly ash. Currently, we have seven bulkers for soda ash, two ISO tankers for bromine and transporters' bulkers for fly ash. All put together, we have moved 19,860 MT in bulk form in 2014-15, a four-fold increase. This initiative will reduce, and if possible, eliminate the consumption of HDPE/PP bags, leading to a reduction of CO2 emission, apart from helping automation both at our plant and at customer locations.